FREE DELIVERY in Canada on orders of $100 or more (before taxes).
PICK-UP at our studio by appointment only.
Product not available for online purchase
CITY BACKPACK
Surprised by rain? Caught in a crowd? Wear the bag with the zipper side close to your back and relax! This ultra light, secure and water resistant BACKPACK with its ajustable strap will soon become an essential of your daily life.
Ultra light, secure, ajustable strap, water resistant, washable and foldable. The more you'll use it, the softer the material will gets!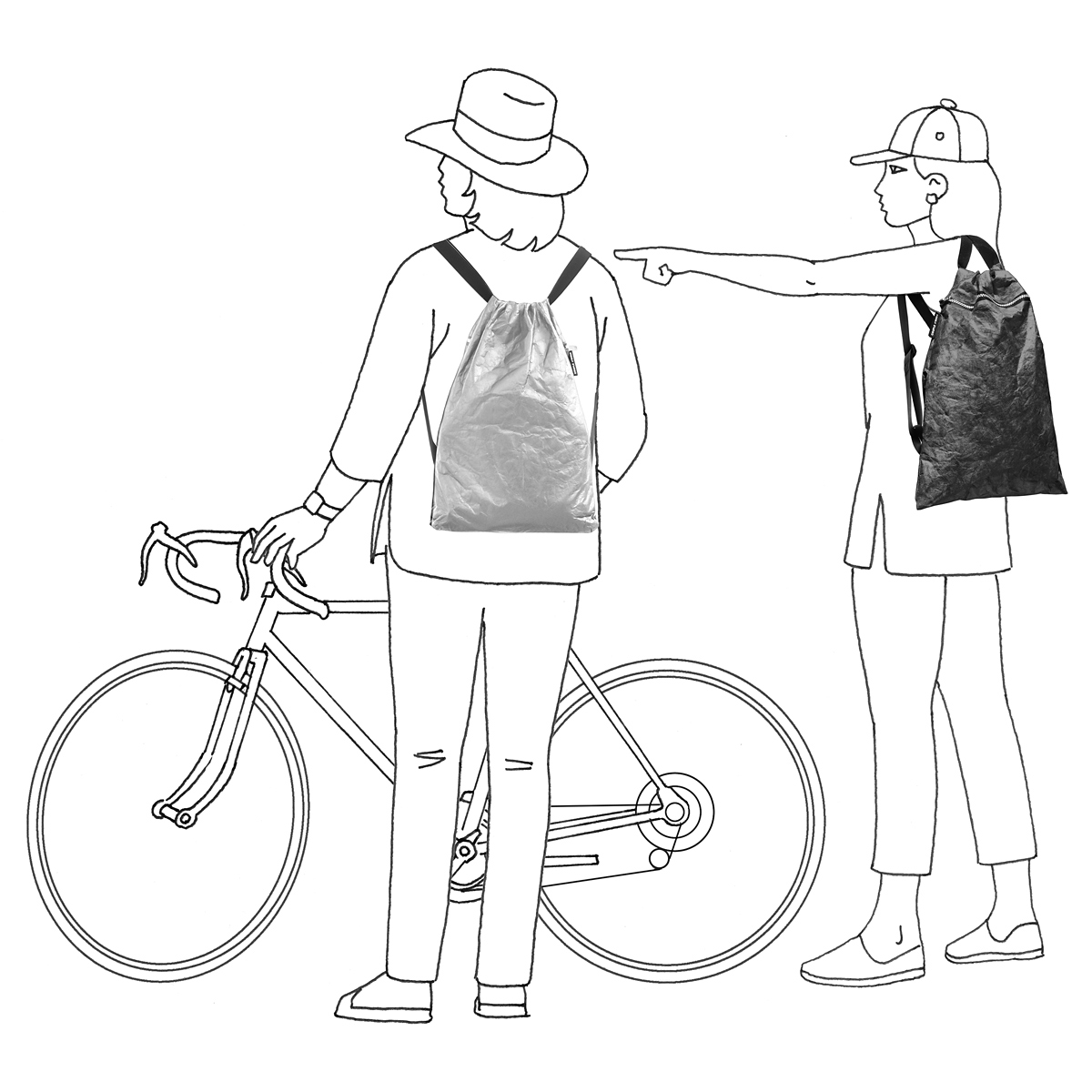 No 125 | CITY BACKPACK
Black 92 g
Silver 96 g
30.5 x 43.5 cm (12 x 17 po)
Whithe lining
100% Tyvek® DuPont™
Designed and handmade in Montreal, Canada
An exceptional material
Even if it looks and feels like paper, DuPont™ Tyvek® is a nonwoven textile consisting of spunbond polyethylene (HDPE #2). The non directional fibers (plexifilaments) are first spun and then bonded together by heat and pressure, without binders. An ultra light, water resistant, washable, durable, vegan, non toxic, acid free pH – neutral material.
Easy maintenance
Hand wash with mild soap and no bleach in room temperature water. Drip dry only. Do not iron.
By appointment only
3626, rue de la Montagne, studio 1
Montréal, Québec, Canada H3G 2A8
+1 514 581 0700
Subscribe to our newsletter
© 2023 COUPLE D'IDÉES All rights reserved.
By visiting our site, you accept the use of cookies to improve the quality of your visit, collect statistics and measure our audience in order to provide you with tailored services and offers.